What is OKR? Tips to Adopt OKR Method
OKR's history goes back to Peter Drucker. The model has become the formula of success for many companies with Andrew Grove, who transformed Peter Drucker's MBO method into OKR at Intel, together with John Doerr, who was interning at that time.
Doerr conveys his thoughts on the period when he invested $11.8 million in Google to take a 12% ownership stake in his book called "Measure What Matters" as such: "I took my biggest gamble. I committed myself, both in financial and emotional terms, to help the company become successful."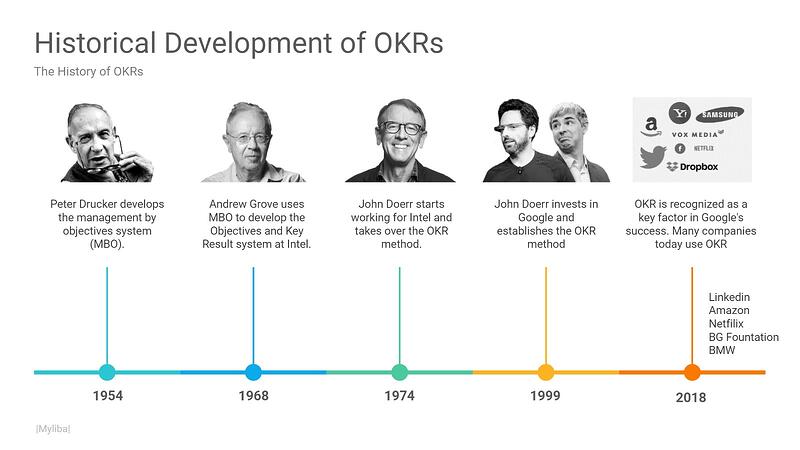 This method, which was presented to the Google team when they were actually just 30 people, is still being used on Google's more than 118.000 employees and other global companies to shape performance processes.
A tiny remark in John Doerr's own words: "OKR is a goal-setting protocol for companies, teams, and individuals which grounds on collaborative work. However, OKRs are not magic wands. They cannot substitute for good judgment, strong leadership or creative corporate culture. If these basics exist, OKRs can push you over the top."
What is OKR?
OKR, Objective and Key Results, which has first been applied in Google, constitutes the basis for today's most efficient performance management processes. The greatest strength of OKR is its ability to make employees focus on an objective regardless of the organization's scale and to create fast expansion.
Objective = What you desire to gain or achieve is your target, in other words, objective.
Key Results = Any result or indicator that helps you monitor your route to the target and make comparisons.
Here are five important steps that teams and companies can follow in adopting the OKR performance system.
OKR Method in 5 Steps
1- Identify your objective and write down your top OKR defining how you will achieve this objective and what you will do to clear the way for building a proper corporate culture. Start managing your corporate culture; determine if your organization's cultural structure is accordant with OKR depending on the basis of corporate culture, loyalty and satisfaction analyses.
2- Review your mission and vision. Are they inspiring enough? Do they arouse a sense of loyalty in you? Test this and rewrite if necessary. Ensure that each of your employees knows what your mission and vision are. You may want to increase awareness of company values and mission & vision statements by using internal communication techniques.
3- Write down your top objectives considering the next three months for achieving your goals. Determine which indicators or business results you will check weekly as well as at the end of each trimester, then include these in at least one key indicator (Key Results) for each of your top objectives. Enter your objectives and key results into the system you have been using. Spread your OKR by sharing with all your stakeholders you want to notify.
4- Ensure that your employees determine their own business objectives after seeing corporate objectives. Get together with their affiliated managers to determine and confirm their personal objectives. Create a purpose-oriented working culture by encouraging all employees to act upon corporate objectives.
5- Keep track of each and everyone's contribution to the objective so that your teams' works remain aligned with corporate objectives.
Create a Dynamic and Transparent OKR with Sorwe
Sorwe demonstrates how their achievements affect their personal objectives as well as corporate objectives. Each employee keeps track of their own, their team's and organization's objectives and performance status in real-time. Managers can monitor individuals' contributions and performances synchronously.
OKR allows you easily design a performance management system according to your organization's needs and make your employees get included in the performance management process through their mobile phones.
In order to implement an easy and effective OKR system in your organization, you can visit Sorwe Performance or directly send an e-mail to info@sorwe.com
Dilek Mete
Performance and Culture Development Expert