A Guide on How to Engage Employees in Your Organisation
There's no doubt about the importance of employee engagement in your workforce, especially when only 15% of the global workforce falls into Gallup's engaged category. We know that poor employee engagement can lead to high turnover, dissatisfied employees, a toxic culture, and low productivity and generally doesn't make for a workplace that people really want to be in. So, if you're considering how to start actively engaging your workplace, you'll need to do several things before you take any action.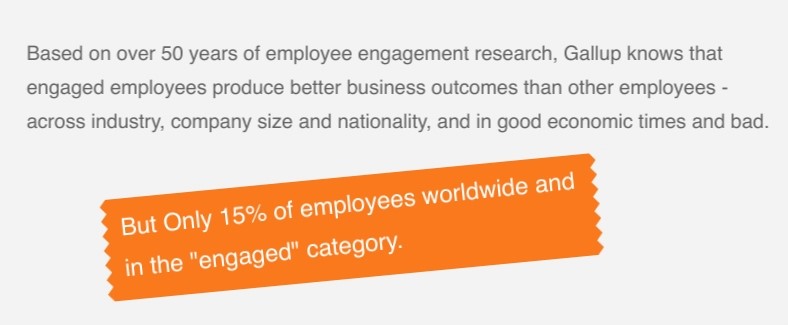 Here is our guide on how to engage employees in your organisation.
Before you begin
Before you start to panic about your employee engagement levels or try to change them, ideally, it's important to measure engagement to know precisely what you're dealing with. You should consider several factors at this stage because otherwise, you won't have the tools, expertise, or framework to do this well.
Employee engagement is about your people and how they feel to be working in the company. You can't just simply pull together a quick employee engagement strategy, add it to the Internet, and hope that everyone is suddenly happier and more engaged! Employee engagement is a continuous process and takes time to measure and improve.
In other words, create an employee engagement strategy to outline your objectives and approach on how to measure employee engagement.
There are two approaches to getting started. You could measure engagement levels, or you could begin to incorporate actions, initiatives, and changes to increase engagement and make your people feel more valued. The issue with this approach is that it's difficult to know how your people actually feel if you don't measure engagement levels first.
This blog will include;
How to measure the engagement?
There are several ways to measure employee engagement in your organisation, and how you do this will be governed by budget, resources, and time factors. Some ways to measure engagement using Sorwe include:
Running employee surveys or pulse surveys
Gaining feedback through team meetings or one-to-one meetings
Once you understand engagement levels.
When you have feedback on engagement, you can identify areas for change and put actions in place. However, ideally, you want to create an engagement culture where you are consistently using ways to engage your workforce so that levels of engagement increase and are retained. Therefore, whoever is driving the process of starting to measure employee engagement, whether it's your leadership team, managers, HR, or you have a specialist project team selected, all those involved in driving the project forward and making this part of the culture must be committed to a long term ongoing cultural change.
The role of managers in engaging employees.
Without wanting to put too much pressure on managers, there are many ways that managers can either engage or disengage their people. For example, if managers are never available, don't give feedback on projects or work, and don't listen to their people, they're likely not going to have a very engaged team.
It's not easy for managers to be effective coaches who listen to their team members and give them constructive and regular feedback when they have their jobs to do. But, employees who receive daily feedback from their manager are three times more likely to be engaged than those who only receive it once a year. These are the skills of a good manager as they need to show that they care about their people and ensure that their people care about their jobs and contribution to the company.
Training managers is an excellent way to develop them to help them engage with their people; however, it can be costly and time-consuming to train every manager. Another good way to develop managers is to organise for them to have a coach, or you could organise internal mentors for less experienced managers to help them grow.
What about individual responsibility?
Although leadership and management play an essential part in influencing a company's culture and engaging its workforce, employees should also take the initiative to speak out and give feedback. Hopefully, by creating a feedback culture, individuals can actively and honestly provide regular feedback about their work or feelings about the company in whatever form that might be. This should be encouraged so that it becomes normal to provide feedback.
What is HR's role in engagement?
It's a common misconception that HR manage and are responsible for employee engagement. While they may play a pivotal role in organising surveys or liaising with external providers of engagement technology, engagement is not just an HR thing.
In addition to managers engaging with their teams and giving regular feedback and performance management reviews, leaders must do more than just ensure communication updates to their people. Leaders should be involved in reviewing employee and manager feedback, but they must also listen to what people are saying and help with realistic action planning. They need to drive achievable change initiatives and ensure that engagement is part of the business strategy and gains the buy-in and support it needs.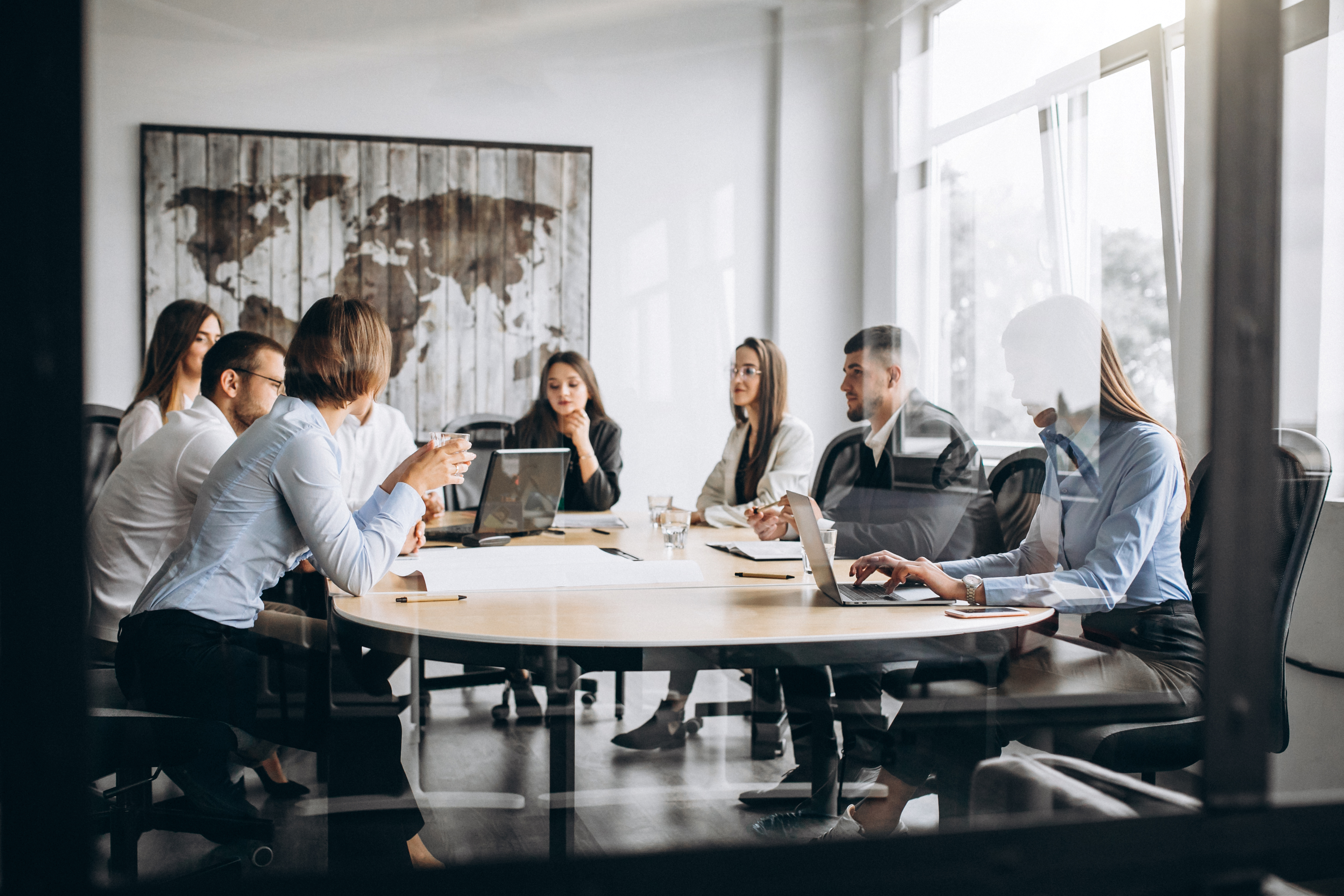 Ensure open communication.
Communication (done well!) is also essential to foster a culture of engagement. Your organisation needs to be as open and honest about change and communication as possible so that employees feel like they know what's going on. Transparency is critical, and to encourage two-way communication, employees also need to be able to give their input, and managers should practice an open-door policy where possible.
How to engage employees working from home?
With hybrid working becoming the norm, it's easier for employees to feel lonely or separate from the team who might be together in person. This can lead to disengagement and decreased productivity. Managers must reorganise how they manage to include remote workers (it goes without saying that remote workers should be included in all team meetings and have one-to-one virtual updates). It might be by holding virtual social events, lunch and learns, or training sessions.
The organisation can also create initiatives for remote workers to show they care, such as an increased emphasis on wellness, giving employees longer lunch breaks or early finishes, or specific wellness treats. Employees who are not in the office also need to feel heard and recognised. There are many ways to do this, especially using technology that can provide communication platforms like Slack, where communication is instant, or ways to celebrate special days and achievements, or allowing remote employees to give feedback. You can explore the tips you need to create a feedback culture in remote working on this blog.
The importance of diversity and inclusion
According to research by Deloitte, the importance of diversity and inclusion has increased in the past few years, and it's a key component of engagement. If your people feel safe, accepted, and with a sense of belonging, this can help create a more engaged workforce, and diverse teams can lead to better ideas, experiences, and productivity. In addition, if individuals feel they are treated the same as their peers and are respected, they may feel more connected to their team and company.
Employee engagement is crucial to your organisation and its performance, so regardless of how you think engagement levels are, it's an area you need to focus on. Once you have some measures of engagement levels, you can start to create initiatives and change according to your employee engagement strategy. It's unlikely to be an easy fix. Still, by coaching managers, creating a culture of feedback and recognition, and allowing all employees to give regular feedback, you should make a good start on improving engagement.