How to Give and Receive Employee Feedback
Picture an organisation where the culture encourages continuous feedback between manager and employee so that feedback becomes an everyday part of working rather than allocated only to annual appraisals.
Although it sounds great, the reality is that employee feedback can often be sporadic, poorly planned, and forgotten about.
But if we want our people to perform at their best, feel engaged, and stay with the organisation they need to know on a regular basis how they are performing, where they are doing well, and how they could improve their performance. Up to 82% of employees would like to receive more recognition at work. So, there's massive room for improvement across most sectors.
While it can take time and effort to obtain feedback, there are some key measures to take while planning to make receiving feedback simpler.
Content
What is Employee Feedback?
There are different forms of employee feedback within an organisation.
It can be formal or informal and can be given to employees or from employees to you. However, regardless of your organisation's industry, size, and age, it's probably fair to say that every organisation could benefit from giving and gaining employee feedback well.
The Advantages of Employee Feedback
There are many advantages of giving employee feedback, and it's a powerful tool for honesty, motivation, engagement, and enhanced performance.
For example, if you take the time to tell a team member what a great job they did, it can motivate the employee and encourage them to do more of the same.
In fact, 92% of employees  said that they're more likely to repeat the action when they are recognized at work.
Alternatively, you may give some feedback to an employee on how they did a good job but give them subtle guidance on how they could have done a better job, which could again enhance motivation and improve performance.
Effective and ongoing employee feedback can help to:
Give employees clear indications of what they're doing well and where improvements can be made.
Encourage a sense of belonging and care by helping individuals and taking the time to discuss feedback with them.
Build engagement and commitment to the organisation ,which may reduce turnover.
Create a culture of openness, honesty, and trust.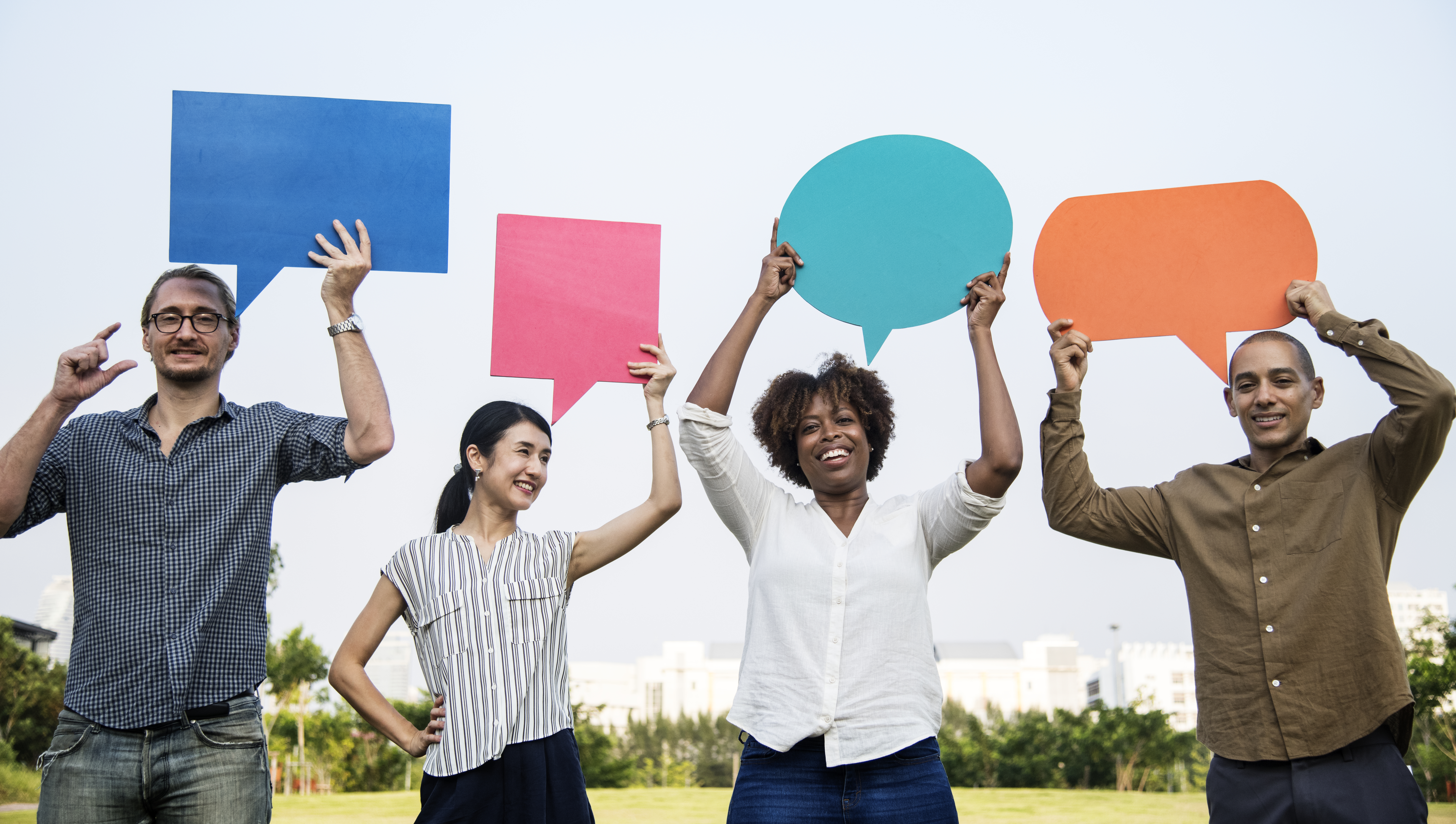 The Disadvantages of Employee Feedback
While employee feedback, overall, is beneficial to an individual, it can be hard to give constructive (or negative) feedback. It can be quite a daunting task to give feedback to an employee who wasn't performing at their best or feedback about a specific project that the employee didn't do very well. Therefore, there is a risk that less experienced managers may do this poorly or avoid it altogether.
Top Tips: How to Give Employee Feedback
When it comes to giving employee feedback, continuous feedback is the key. It's very easy to wait for formal performance reviews to give feedback when ideally, you should be giving feedback regularly- especially after tasks have been completed.
If every manager commits to regular and continuous feedback, it creates a culture of feedback in a workplace, and therefore, feedback seems normal rather than potentially negative and scary!
There's also a risk of performance issues if regular feedback is not given. For example, if you discuss a concern with an employee as soon as it occurs, there is every opportunity for that person to make improvements and gain the support they need.
However, if the issue is brought up six months later at their performance review, they have probably forgotten about it, or it may have become more serious over time.
How to Gather Employee Feedback
Often you will have first-hand information about what you need to discuss with an employee. But what if there is a concern from another manager or a colleague about the employee? Then it's up to you to investigate this as much as possible and find out what the concern is and the 'why' behind it, so you can talk to the employee about it immediately.
It's essential to have all the facts and relevant information for feedback when you speak to the employee, so ensure you have examples and dates you can refer to.
What are Some Examples of Positive Employee Feedback?
It's easy to think that employees only need the feedback they can learn from and improve on and forget to give your people positive feedback, but it's so important! Positive feedback can be about achievements, skills, improvements and could include:
Giving praise for a job well done to a team member in a team meeting.
Saying well done to someone in a one-to-one meeting for improved performance, learning, or demonstrating a new skill goes a long way to motivating and helping them.
For example:
'You did a brilliant job on the X project. You delivered on time, and I can see how hard you worked, well done.'
Equally, you may not have worked directly with someone to give them your feedback but do pass on feedback from others whether you ask them for feedback or they offer it. For example:
'X says that you did an excellent job on the recent sales project. You helped to close the deal and the client feedback was also really positive.'
Your organisation may have a recognition scheme where individuals can vote for team members they think have done a good job or recommend them for an award depending, on the scheme in place. There are apps that allow individuals to do this quickly and remotely, and peer feedback can again increase engagement.
These may sound like small things which are easy to forget to mention, but an acknowledgement of how well somebody has done can go a long way to increase motivation, engagement, teamwork, and a sense of belonging.
Employee Feedback Models
There are many different feedback models, and individuals will differ in which ones they prefer, but they include:
Pendleton feedback model - this model encourages employees to give feedback on a situation or task so that they give their input to your observation and let them feel heard. You can then compare their thoughts to yours and agree on action plans where there are obvious discrepancies.

SBI feedback model - this situation, behaviour, and impact model allows you to give a specific situation for context, outline the behaviour you want to discuss, and address how their behaviour impacted others (team, company etc). This model refers to specific examples and allows individuals to look at their performance from a different perspective.
STAR feedback model - this model includes three factors, the task or situation, actions and results, and again allows you to walk through the example, outlining what the employee did and the result. The steps allow a walkthrough of events.
Giving constructive feedback to underperforming employees
Not all employee feedback will be positive, and it's part of your role to give constructive feedback. It may not be the easiest job, but there are some guidelines to follow to ensure that it's done in the best possible way:
Be prepared - ensure that you collect information about performance and examples that you can give to the employee so that when you talk to them about their performance, you can back it up.
Do it privately - constructive feedback does not need to be given in front of other people. You can either arrange a one-to-one meeting to discuss the issues with the employee or bring it up in your regular meeting.
Be specific - discuss the issue that is the problem, don't start discussing lots and lots of issues and overloading the person or surprising them. Focus on the issue of concern and be specific and honest.
Don't disguise it – don't sandwich the feedback among positive feedback, be honest, to the point, but do it with care and empathy.
Discuss actions - you can't just give constructive feedback without discussing what improvements you need to see. For example, if an employee has been late to work on several occasions, ensure that you have the details and dates of the lateness. Then discuss how you can help the individual make improvements, when you expect to see improvements, and what happens in times a formal action if you don't see improvements in a specific time frame.
Let them speak - when you give constructive feedback, it's also an opportunity for the employee to give their input. It should be a two-way conversation, not just you speaking at them.
Feedback from Employees
While you focus on how to give employee feedback effectively, don't forget to consider how you can gain feedback from your employees.
Employee feedback goes both ways, and if you know how your people feel working at your organisation you can make improvements which will hopefully improve retention, engagement, and the overall employee experience.
You can gather such feedback through:
Pulse surveys
Team meetings
Technology that gathers continuous feedback from employees
Focus groups
Effective employee feedback should be honest, accurate, encouraging, and without judgement. It should also be regular otherwise issues may be ignored, and good behaviour may go unnoticed which may ultimately reduce engagement. By creating a feedback culture, there should be more honesty and openness and hopefully encourage better performance and engagement.
Sorwe provides the tools you need to provide and receive effective employee feedback. Please get in touch with us to learn more about how Sorwe solutions can help you improve your feedback practices.