Must-Read Books for HR Professionals
Come Back to Bed- Mark Kinsley and Mark Quinn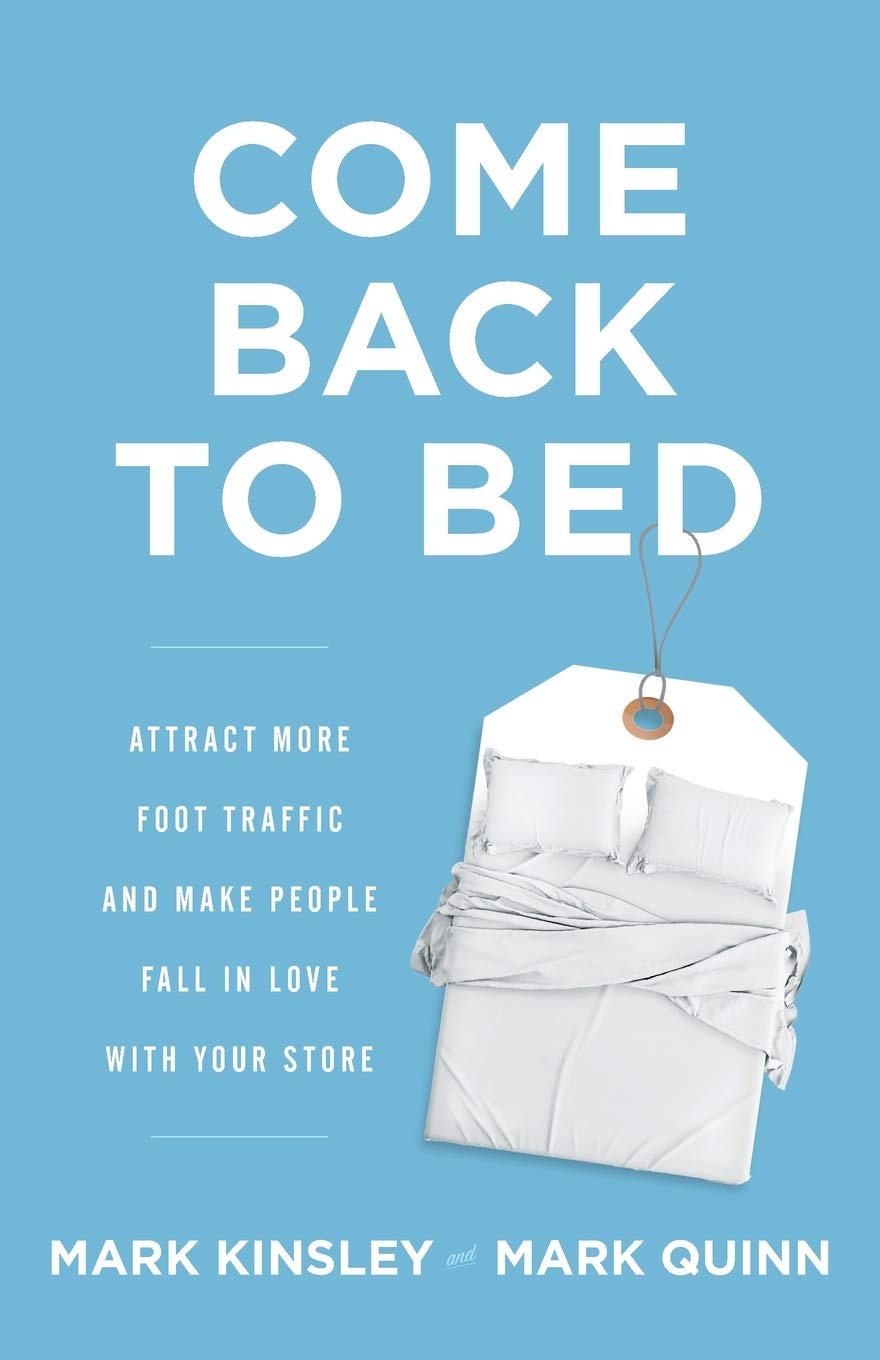 Retail is experiencing a massive transition. Thousands of independent retailers have been bobbing in the ocean, clinging to planks of splintered wood and struggling to stay afloat. In Come Back to Bed, Mark Kinsley and Mark Quinn offer strategies and principles retailers can use to forge lasting customer relationships that will weather any storm.
Bring in new business and reclaim your path to success (and profits!) as you learn how to build your brand, connect with customers in a more meaningful way, drive foot traffic, and become notorious in your marketplace.
Human Resource Management- Gary Dessler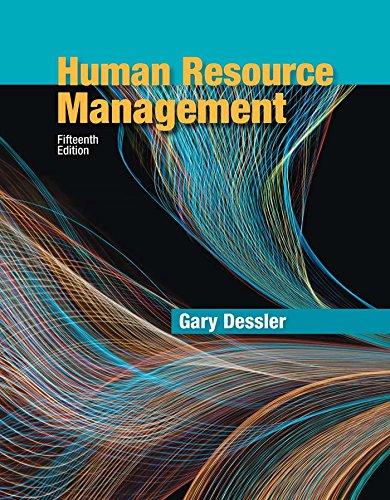 Human Resources Management, written by Gary Dessler, is a 700-page HR bible. It is arguably one of the most read study books when it comes to HR. The latest edition, no. 15, was released in 2016.
In its 18 chapters, the book covers the key aspects of HR. It covers a practical and step-by-step explanation of the cornerstones of HR. These are defined in five parts: recruitment, placement & talent management, training & development, compensation, and employee relations.
Thrive: The Leader's Guide to Building a High-Performance Culture by Andrew Freedman & Paul Elliott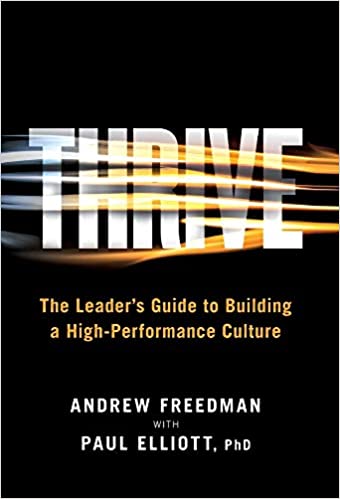 Thrive provides leaders with a clear blueprint for building a high-performance culture. Drawing on extensive experience in change management, organizational development, and performance consulting, Andrew Freedman and Paul Elliott share their systematic approach, known as the Exemplary Performance System (EPS), in a way that enables leaders to take immediate action to shift workforce engagement and performance.
Thrive teaches leaders how to create clarity and alignment around what high performance looks like and how to replicate it at scale, identify and eliminate barriers to performance excellence, effectively align individual and team priorities with those of the company, and build organizational systems and processes that accelerate business and financial results.
HR from the Outside In:
Six Competencies for the Future of Human Resources- Dave Ulrich, Jon Younger, Wayne Brockbank, Mike Ulrich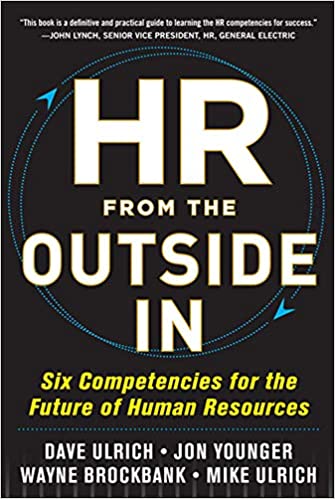 After you've read Dessler's book, you know what Human Resource Management is all about. However, what are the competencies that you as an HR professional should have? That's what this book is all about.
In this book, Ulrich and colleagues list the key competencies of the modern HR professional. The HR professional should enable capability building, be a technology proponent, a change champion and an HR innovator & integrator. These different roles sometimes conflict with each other. That's why one of the most important roles of the HR practitioner is to be a credible activist – on the one hand for the employee, on the other hand for the business. This is all placed within a larger, strategic context, which forms the final competency: the strategic positioner.
The HR Scorecard -Brian Becker, Mark Huselid, Dave Ulrich
This book is arguably the oldest on this list – but also the most timeless of them all. In the HR Scorecard, Becker and colleagues explain how people, strategy, and performance can be linked and quantified.
HRM has never been regarded as hard science. Aligning HR activities with the organizational strategy, and measuring the impact on the workforce doesn't come naturally to HR. However, when done well, it enables HR to quantify its impact and measure the effectiveness of their work.
Quantifying the work of HR helps in speaking the same language as the business. The business is focused on key performance indicators (KPIs) and on achieving a return on investment (ROI). Once HR is able to quantify some of its activities, this will help in building credibility.
Victory through organization- Dave Ulrich, David Kryscynski, Wayne Brockbank, Mike Ulrich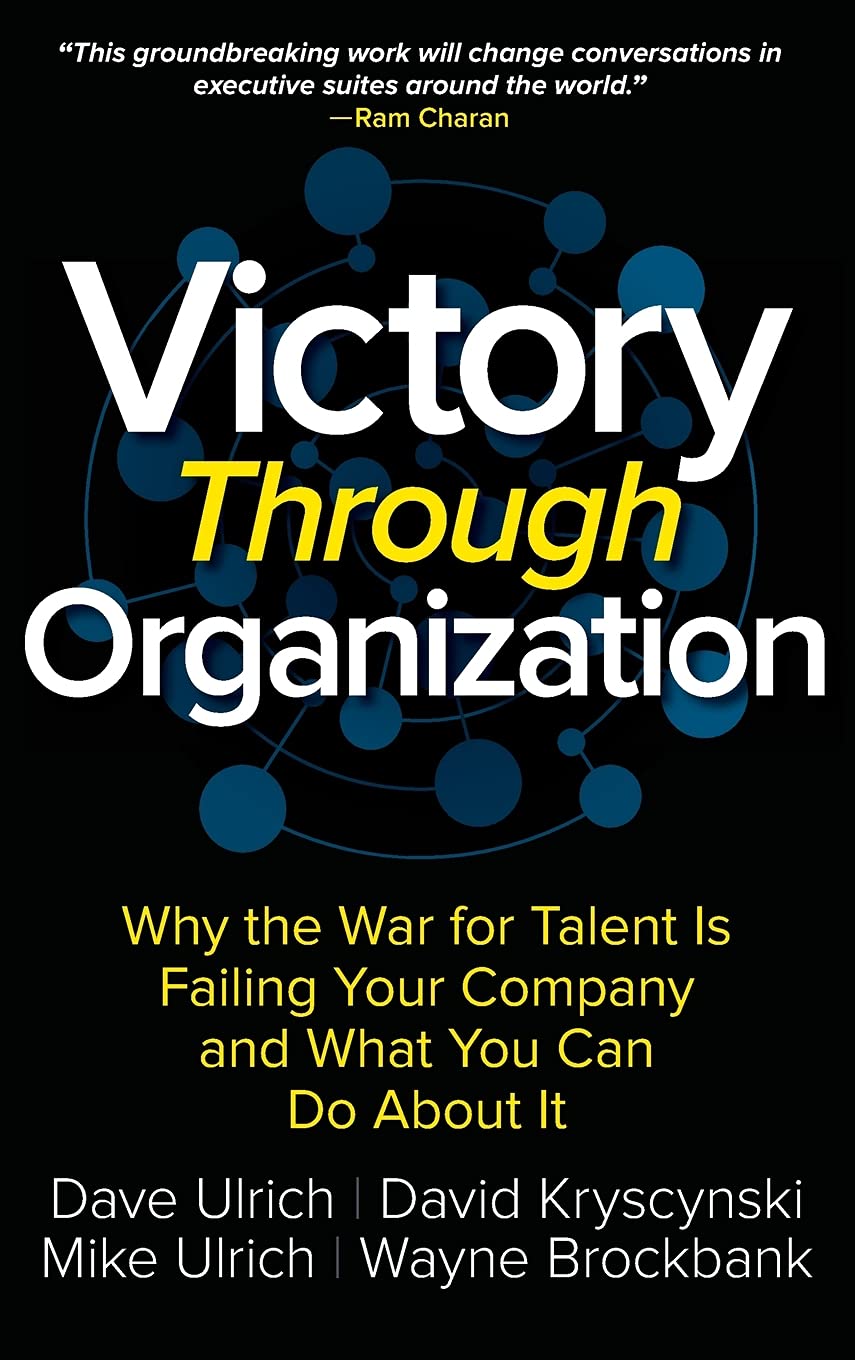 Destined to be a classic in the field, this game-changing book from HR visionary Dave Ulrich tackles one of the greatest challenges in Human Resources today: the talent wars. As companies grow increasingly and aggressively competitive in hiring and nurturing individual employees, this book offers a refreshing, revolutionary alternative. By creating dynamic systems that leverage talent throughout the organization, you can create a unified whole that is greater than the sum of its parts. In the long run, that's what gives your company the competitive edge it needs.
Predictive HR Analytics: Mastering the HR Metric- Kirsten & Martin Edwards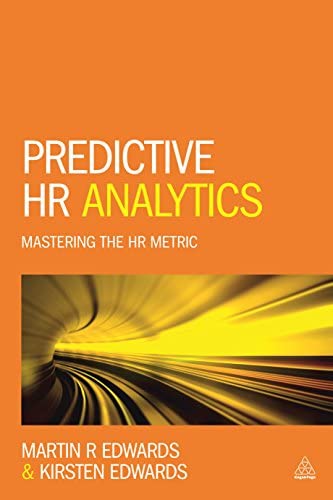 HR metrics and organizational people-related data are an invaluable source of information from which to identify trends and patterns in order to make effective business decisions. But HR practitioners often lack the statistical and analytical know-how to fully harness the potential of this data. Predictive HR Analytics provides a clear, accessible framework for understanding and working with people analytics and advanced statistical techniques. Using the statistical package SPSS (with R syntax included), it takes readers step by step through worked examples, showing them how to carry out and interpret analyses of HR data in areas such as employee engagement, performance and turnover. Readers are shown how to use the results to enable them to develop effective evidence-based HR strategies.
The Talent Delusion- Tomas Chamorro-Premuzic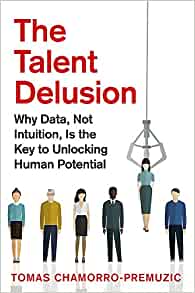 This is my personal favorite. The Talent Delusion is an easy-to-read book, stacked to the brim with scientific facts regarding talent management. The book covers what talent is (not everyone is talent), how to measure talent, how to engage it, develop it, the dark side of talent, and the future of talent.
The book is filled with golden nuggets, like the picture below which shows that despite increased spending on leadership development, confidence in leadership has plummeted.
One of my favorite insights was the difference between normal performance and top performance. For some people, there's a big gap between the two while for others top performance is fairly similar to their normal performance.
It is easy for an employee to fool their boss into thinking they perform well by giving it their best. However, it's impossible to always be at peak performance. People can only do this for a limited amount of time before returning back to their normal performance. It is therefore almost impossible to assess someone's performance based on one or two months of data, especially when this person is motivated to perform well.
The trick is therefore to select people whose normal performance is similar to their top performance level. An example is people who score high on the big-5 personality trait of conscientiousness. These are described as diligent and hard-working and will likely perform better over time compared to their less conscientious colleagues.
Work Rules! -Laszlo Bock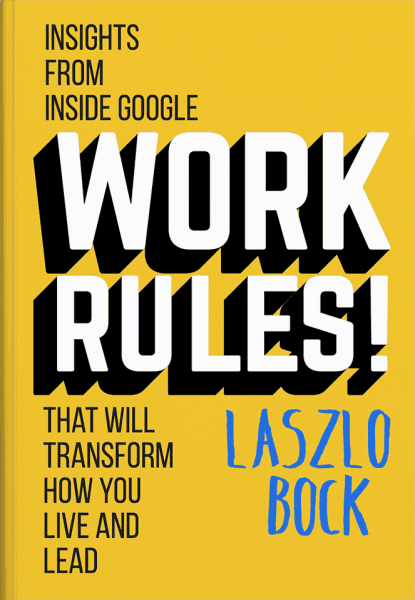 The book, which contains examples of all fields of activity of Human Resources, also includes tips on the company's recruitment approach and practices.
The book is subtitled Insights from inside Google that will transform how you live and lead. The book does exactly that. It's a very practical book that stresses the importance of company culture, how Google is able to consistently select high performers, the importance of data in HR, why you should compensate unfairly – different performance should be compensated differently – and how to deal with mistakes in HR.
Generation Z: A Century in the Making -Corey Seemiller and Meghan Grace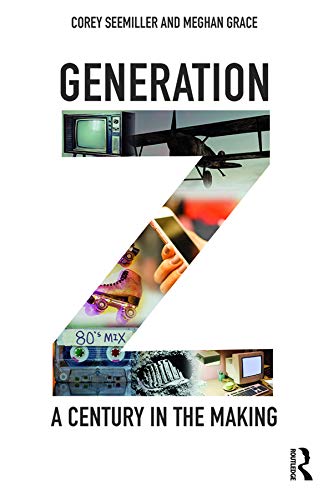 With Generation Z entering the workforce, HR professionals need to focus on how our youngest generation interacts with the world as consumers, students, colleagues, voters, and neighbors. Through understanding how they see the world, HR teams can create work environments that encourage them to thrive and effectively manage generational diversity in the workforce. Generation Z: A Century in the Making takes a look at the lives of individuals within this demographic, including their career aspirations, money management, relationship values, educational preferences, and more.