Sorwe Product Update February 2023
We're excited to share some updates about Sorwe. Over the past two months, our team has been hard at work developing new features to make Sorwe even more user-friendly and dynamic, offering you extra support and features to engage your people.
Let's introduce you to these innovations:
Feature 1: The admin panel has a brand new look!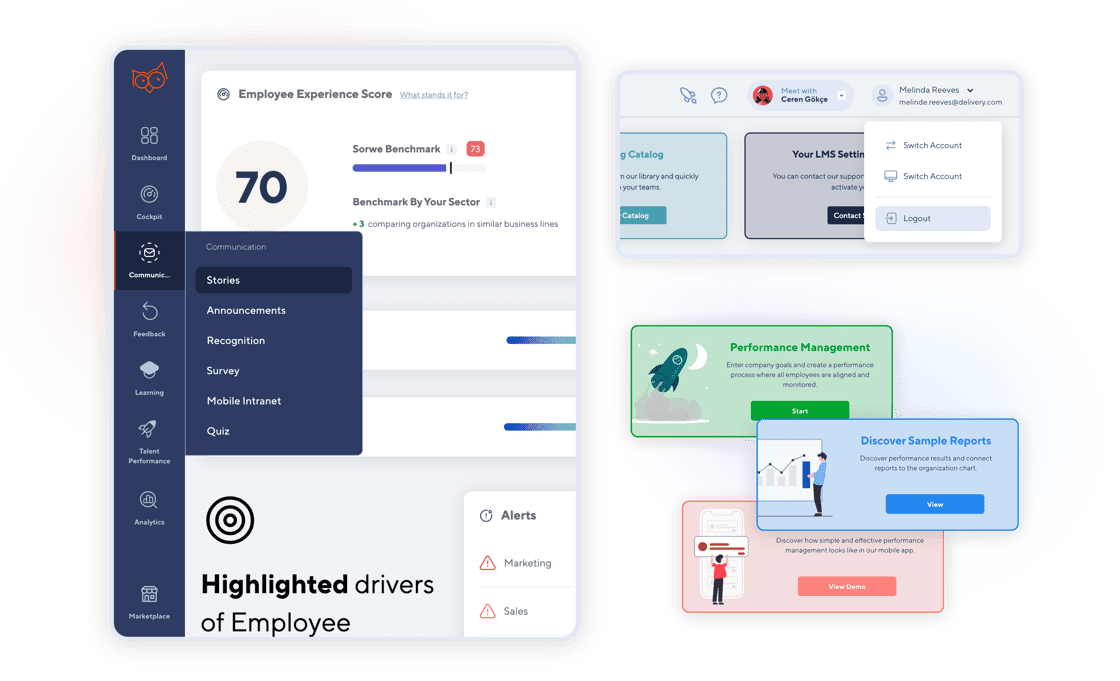 We're thrilled to announce that the Sorwe connect panel has undergone a major facelift! With our latest updates, we've taken user-friendliness to a new level.
One of the most noticeable changes is our new visual theme. We've revamped the colour palette and modernised the overall look and feel of the interface, making it more appealing and intuitive.
The result is an improved user experience that is seamless and consistent, whether you're accessing Sorwe on your desktop or mobile device.
Feature 2: Sorwe usage report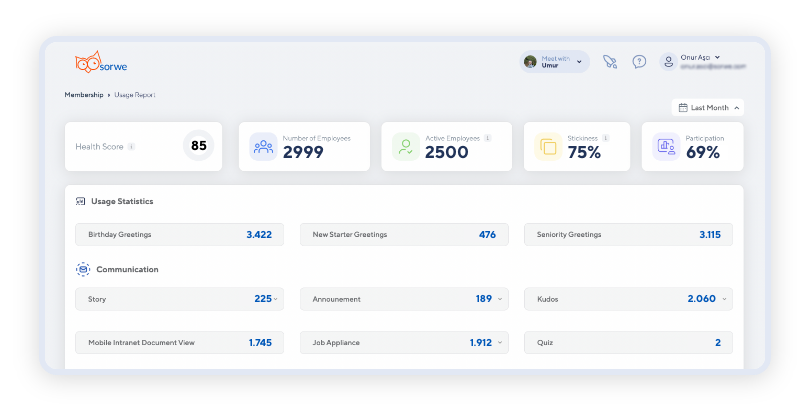 It's essential for you to know how often your employees are using Sorwe, so you can see how valuable it is for the organisation.
We understand that measuring ROI is critical to the success of any software investment. That's why we've made it easy for admins to track Sorwe usage and evaluate its impact on their organisation.
With our comprehensive usage report page, you can access real-time data on module usage and health score, giving you a clear picture of how Sorwe is performing for your team.
From there, our team provides personalised suggestions on how to improve your health score and maximise your ROI.
Let's meet for a free demo!
To book a free demo of our products and services and to see the new features please visit our website by clicking here.